Dear Hun School Community,
With Spring Break on the horizon, we are closely monitoring reports and recommendations associated with the spread of the Coronavirus (COVID-19) around the world. Hun School planning teams are reviewing communication from the Centers for Disease Control (CDC) and World Health Organization (WHO), daily, as well as consulting with International SOS (ISOS), peer boarding schools, and related associations as we develop our own contingencies.

It is apparent that COVID-19 has become a rapidly evolving world health concern. In addition to the outbreak of new cases in the Lombardy region of Italy and existing restrictions for China, elevated travel alerts have been issued for South Korea, Italy, Japan, and Hong Kong.

While there is no way to know what the effects of COVID-19 will be by the end of March, we must be prepared for the spread of the virus to additional countries and the possibility that additional travel restrictions, medical screenings, or quarantines could be put into effect with little or no advance notice. Hun families should know that in the interest of student safety, we are committed to meeting or exceeding the recommendations of U.S. and state agencies as well as supporting our families through a variety of potential scenarios. With this in mind, we have implemented the following:
In addition to China, we must now ask that Hun students not travel to South Korea or Iran during Spring Break, March 7 – 22nd. Families must be aware that, depending on circumstances in the weeks ahead, they may be unable to return to the U.S. or be subject to quarantine upon their return. Students who travel to any of these countries, must notify our Health Center before returning to campus. All boarding students from these countries have already confirmed their intention to remain in the United States.
Consistent with government warnings, we must also ask that students reconsider any plans to travel to Italy, Japan, or Hong Kong during Spring Break. Students who travel to any of these countries, must also notify our Health Center before returning to campus.
International boarding students have been invited to remain on campus during Spring Break, under the care of our resident faculty.
Students traveling internationally during spring break should complete the following travel survey (or notify the resident life office, in the case of boarders) no later than Monday, March 2nd. Families should also be advised that students returning to campus from international locations may be subject to additional medical screening or isolation as necessary.
The Hun School Admission Office has suspended visits for families traveling from China, South Korea, Italy, and other nations listed as areas of concern by the CDC.
The Global Immersion Programs Office has cancelled the upcoming trip to Italy for Spring Break. Discussions are ongoing regarding trips planned for other locations in the coming months.
Consistent with yesterday's pronouncement by the CDC, plans are underway for remote learning, should we be required to close school for a period of time. It seems unlikely, of course, that these plans need ever be implemented, but readiness is our goal.
Consistent with our normal protocols during flu season, our janitorial staff has intensified their cleaning of surfaces and common areas throughout campus.
To facilitate our response to any potential global travel restrictions, please take a moment to complete the following survey regarding your spring break travel plans. Thank you to those that have already done so.
Finally, I would like to thank the ever-growing list of faculty and staff who volunteered to forgo their own vacations and supervise our dormitories over Spring Break. Thank you also, to the Hun families who offered to open their homes to international students over break. While we may not need to enlist your help, your kindness is very much appreciated.
Sincerely,

Jonathan Brougham
Headmaster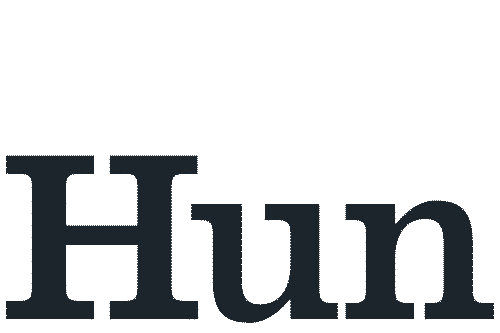 The Hun School of Princeton | 176 Edgerstoune Road | Princeton, New Jersey 08540 | USA